5 Last Minute Holiday Travel Tips
Thinking of going on vacation these upcoming holidays but you still haven't bought your tickets, or booked your hotel or know where you are going? Getting a little worried, nervous of not finding what you want at your budget? Stop worrying because we are here to rescue you by giving you some great 5 Last Minute Holiday Travel Tips!
Top 5 Last Minute Holiday Travel Tips
1. Go Where the Deals Are
"The big secret for both big holidays between the end of November and December is it is absolutely true that airfare is more expensive but hotels are a lot cheaper.
Travelers who waited until December last year to book a hotel room saved about $60 a night compared with those who booked a room in August through October, according to research by Hipmunk.com.
"The absolute best way to find a low airfare now is Google Flights," said George Hobica, founder of airfarewatchdog.com. (One caveat: Google Flight Search does not include Southwest Airlines.)
For international flights Mr. Hobica recommends Momondo.com. "They'll find combinations of flights that you won't find anywhere else," he said.
If you prefer to vacation domestically, visit a major business city. "Big urban destinations really rely on business travelers; and during the holidays leisure travelers can snap up great prices at the high-end hotels that usually cater to executives.
"Thanksgiving to Christmas can be a bargain proposition because the business traveler is not booking those hotels.
Travelers seeking warm weather may want to consider Florida. New Year's Eve will cost you, but there's a sweet spot between the end of November and December 24,25, when rates drop. If you stay over Thanksgiving weekend, the nightly rate will surely jump, but the low cost of the days surrounding that could average out to an affordable week. "Rates will drop in Florida one day to the next 60 to 70 percent..
2. Tips to decide when and where to Fly

To help you decide where and when to travel, use airline fare calendars. For instance, Southwest has a low-fare planning calendar at Southwest.com/flight/shortcut/low-fare-search.html. Yet don't get swept away. "Just because it's cheap airfare doesn't mean it's the most affordable flight. You have to factor in incidentals like the cost of checking bags. And multiple stops, which can make flights cheaper, may also ruin a trip because you're gambling with winter weather. Opt for southern connection points: Dallas, not Chicago. And be sure to leave plenty of time to make a connecting flight; in certain airports you may have to go through security upon landing.
To see if the first leg of your flight is likely to arrive on time, check FlightAware, which lists performance history. "You can see flights on-time over a four-month period.
3. Travel on "Off" Days
Airfares and hotel room rates are typically lower during the week. And fly early, when many families are home sleeping. "Take the 5:30 or 6 a.m. flight, "because so many people are traveling with kids. You can get much better deals on those flights than a 9 or 10 a.m. departure."
You can also get a deal by flying on a holiday. On Thanksgiving, fares can be 30 percent below average for domestic flights and 15 percent below average for international flights, according to research from Kayak.com. If you can't do that, try traveling well in advance or after a holiday. "The Monday before Thanksgiving will be cheaper than the Tuesday. Christmas is tricky. Instead of flying Dec. 21 (among the most expensive days), try Dec. 23, 24 or 25.
Airlines often have sales on Tuesdays. And last-minute bargains are not out of the question. For hotel rooms, try a last-minute booking app like Hotel Tonight. Such apps can save you 15 to 40 percent. If flights are not full in the days before December 25, you might nab a deal on airfare, but be prepared to have a middle seat, a flight at the crack of dawn, or multiple stops.
"It's kind of like going to Marshalls at the end of the sale. "You'll end up with the orange sweater."
4. Fly Where There's Competition
Airline competition is great for your wallet according to Airfarewatchdog.
"The regular, nonpeak rates are so low that the peak fares are reasonable, even for holiday travels.
And keep an eye on Frontier Airlines. "Wherever Frontier competes with other airlines you'll see some amazing fares," he said. He recently found a $284 fare on Frontier from Chicago to Washington departing Nov. 26 and returning Nov. 29. On Kayak the cheapest fare he found was $712. In other words: Don't forget low-cost carriers.
Choose Smaller Airports
It is estimated that you generally save 10 to 20 percent on airfare when flying to and from big metro areas where you can choose between airports.
5. Bundle Up
"Sometimes package deals are cheaper because they don't have 7-day or 14-day advance purchase requirements on the airfare. For example a JetBlue hotel and flight package that was so affordable, it paid to buy it even though the traveler who purchased it only used the flight portion.
The average savings for travel bundles is $540. For bundles with resort stays in places including Mexico and Las Vegas it's more like $800 to $1,200. One reason for the big discounts is that hotels can put their rooms on fire sale yet not reveal the nightly rate. "They can give a really good discount and still protect that public pricing.
Bundling is great, but it is recommended that travelers do some research on the hotel part.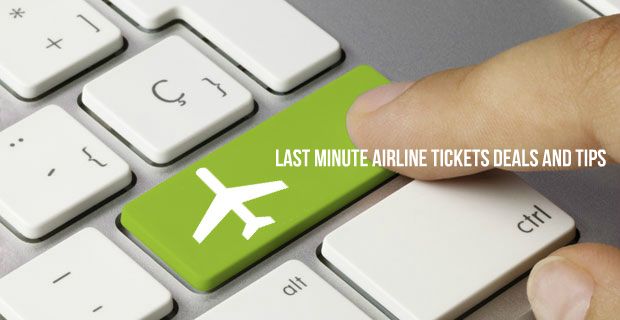 We hope you start using these great 5 Last Minute Holiday Travel Tips to get the most out of your money and at the same time if you decide to make last minute travel plans that you get what you are looking for, save time and money! Have fun, be safe, enjoy your trip.
If you like this article about 5 Last Minute Holiday Travel Tips make sure you visit a related article Travel in Luxury on a Budget.